Growing up in Alabama's rural St. Clair County, Wendy Jackson connected to the land and the outdoors at an early age. From scenic beauty to water and wildlife, to the responsible use of our natural resources, these outdoor values represent the fabric of who she is and what she stands for.
In 1993, Wendy began her professional career in conservation as the director of land protection with The Nature Conservancy in Alabama helping conserve over 30,000 acres during her tenure.
In 2001, Wendy began leading the Freshwater Land Trust in Birmingham. She grew the organization from a small, relatively unknown conservation organization into a well-respected land trust with assets exceeding $40 million and annual operations of $1 million.
Her success drew national attention. Wendy moved in 2016 to Washington, D.C., where she became the Land Trust Alliance's executive vice president and joined the North American Wetlands Conservation Council (NAWCA). Recently retired, Wendy continues to represent the Alliance as their volunteer on NAWCA helping facilitate land conservation in every state. She also serves locally as a Big Canoe Creek Preserve Partner board member helping support conservation efforts in her home county of St.Clair.
She is the recipient of numerous national, state, and local awards, enjoys living along the shores of Logan Martin Lake and is the proud grandmother of six.
One of Jackson's most notable accomplishments has been to engage new audiences in Birmingham in conservation. She said that her land trust's work has been strengthened and expanded by listening to the needs of the community. In fact, Jackson believes that "community conservation is immensely important" and that such work is "crucial for the future of land conservation."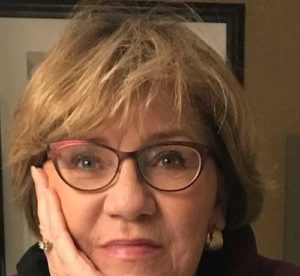 2nd Vice President